How Data-Driven Marketing Empowers Your Channel Partners
Channel marketing is a cost-efficient strategy for brands to promote and distribute their products and services. While this type of marketing has been around for a while, only recently can we track the variety of key KPIs and metrics with data. Data-driven marketing addresses the need of the customer based on analytics, and empowers brands to increase sales and demand for the brand's services or products by enabling channel partners to use targeted marketing strategies that provide greater support in achieving a positive impact. Brands that collaborate with their partners increase customer satisfaction and partner engagement, and enjoy accelerated success because they base their marketing strategy on data collected throughout the customer journey.
The collaboration between partners and OEM's (or the brand) must be two-way. Unfortunately, this is not always the case, as Forrester's study reports that only 43% of channel partners report to the marketing department. Without data, channel managers often have to make critical decisions based on anecdotal or outdated information. As a brand that uses channel marketing, you must, therefore, seek to understand the disparity; otherwise, you will be unable to provide your partners with the best co-marketing and co-selling capabilities. You will also lose on up-selling and cross-selling opportunities.
Benefits of Data-driven Marketing in Channel Marketing
From experience, we have noticed that channel marketers can hold back from sharing essential data due to reasons such as fear of losing control over crucial data or if the process involves too much paperwork. If your channel partners do not provide the data, your sales team ends up working with scant details, which is not enough to make informed marketing decisions. Information on where, how, why, when, and to whom the product or service is sold can help your sales team develop targeted marketing strategies that boost sales. Here are some benefits of data-driven marketing:
1. Channel partners sell to targeted customers
Data about the customers can help you in segmentation and informing your targeted marketing efforts. By filtering and analyzing sales data on your channel marketing platform, you can uncover new cross-selling and upselling opportunities. Analytics also enhances marketing return on investment (MROI). Timely marketing interventions create loyalty, and your partners are more willing to engage with your marketing initiatives and brand.
2. Real-time data speed up sales cycles
This is because the sales team can analyze data and make timely decisions. Data-driven marketing guides the marketing team to develop targeted offers and well-designed products that delight your end customer. The team identifies new opportunities with a positive impact, at an appropriate time and based on accurate data, not speculations. Channel partners increase their sales when they adhere to the sales team's marketing insights.
3. Foster stronger relationships with your channel partners
As a brand, data helps you to identify your most loyal partners and to reward them appropriately. By monitoring your partners' progress, you can identify areas of weakness and trends among the partners. Your valuable support encourages your channel partners to collaborate with you in their marketing efforts.
How to Use Data to Increase Partner Engagement and sales
Data-driven marketing in channel marketing focuses on finding ways to increase partner engagement and sales through proven marketing tactics. If you are not relying on data to shape your decisions, start small, and then grow into a complete data-reliant system.
Your sales team can start with a small data set, maybe observing sales trends for partners based in various areas. As you continue, your team will establish trends and the best times to, for example, give offers or discounts to encourage sales. Confirm the validity and usefulness of data in shaping your marketing campaigns. Once you get the data, here are some ways we recommend for you to use the data to make informed decisions.
Understand and Segment your Partners
Segmentation will guide you on the support extended to each group of partners. You will also know where to spend more of your marketing budget. Besides, it will shape your expectations for every group of partners. You may need to call your partners or use surveys to get some of the information. Data that helps in segmentation include:
The location of your partners
Sales data
Size of your partner's business
Type of partner
Type of customers that your partners serve
How the partner sells
Track Sales Performance
When tracking sales data, you need to focus on data that directly impacts your marketing. Data on units sold, the sales cycle period, and the product/service that the buyer purchased together with the brand's product/service is essential. A data-driven marketing strategy will help you know which products or services your partners sell most, opportunities for cross-selling, amongst other aspects. However, it can be cumbersome to collect the data without automation.
Automation is the vehicle that helps you to gather actionable data for your marketing. It helps to collect specific data and to increase efficiencies in the collection and analysis of data. Automation eliminates the risk of losing essential data that could guide your data-driven marketing strategies. Since you want to make work easier for your channel partners, automating your through-channel marketing platform eliminates the need for manual data collection (it is cumbersome to your partners).
The Value of the Dashboard
A dashboard organizes, tracks, and presents comprehensive custom business data and metrics. It answers all your data-related issues, and it guides your actions for impactful marketing. Customize the dashboard to provide valuable data for you, your partners, and the executive.
Conclusion
Companies that rely on data for their through-channel marketing avoid guesswork. The use of data helps you to understand, test, and optimize your marketing efforts in a way that leads to satisfaction for you and your partners. Use partner data to automate and innovate if you want to improve your partner's experience.
Does your current channel management platform have channel data functionality? We deliver customized systems that rely on leading-edge technology. As experts in channel marketing, we understand that untracked channel marketing results and a lack of data analysis is expensive for your business in terms of money and time. So, we work with you to create a system that helps you track and analyze informed decision-making data.
Are you wondering where to begin with data analysis or how to identify which information is essential? Well, trust us to research and work with you to come up with a strategic plan that will help you to determine which KPIs to measure, how to analyze, and the improvements you need to make on your system. Click HERE to schedule a free assessment of your cooperative partner marketing program, where we'll help you create a strategic plan that will help you to empower your channel partners through data-driven marketing.
---
About The Author
Rick Ekelof is a Account Supervisor at Cooperate Marketing. Rick has 7 years of Marketing and Advertising experience and holds a Marketing Degree from the Indiana University Kelley School of Business.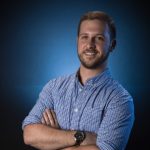 Get your free check up today!
Send us a note to learn a little bit more about our co-marketing solutions. Our exclusive multi-point assessment of your current program includes real, actionable steps you can take to improve its performance.